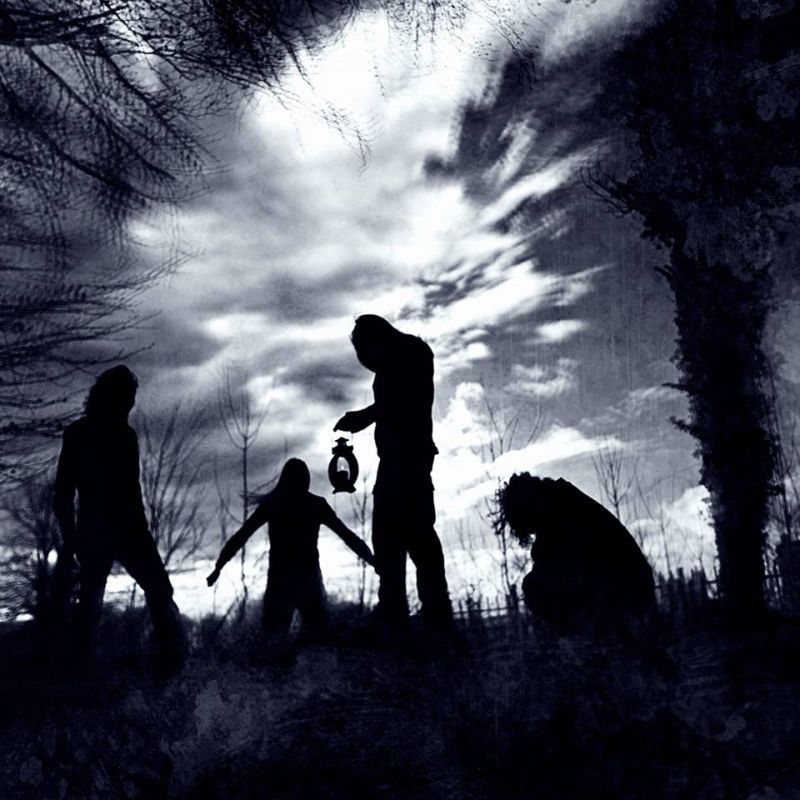 When was your group set up, why this particaler name, what does it mean and what the initial reason of its creation?
We started around 2012, completing the current lineup in 2014. The name was taken from a theory on patterns indestruction caused by the impact of comets on the Earth followed by periods of fast evolution. This concept of creation and destruction has become the band's main theme.
Introduce the individual members - their age, whether they have played somewheres, and how long they have played  their instrument?
There is a reason why we use pseudonyms, but we will let on that we are all north of 25 and have a fair amount of experience under our belts. We've all been involved in other projects as well.
Under what conditions have you made a recording, are you satisfied with it, how many have you produced, has it been with sales, what is the cost?
We've released a promo in 2015, opting for a  full release in 2016. Our bassplayer has recorded and mixed everything, which has allowed us to work on the different parts and sounds over a longer time, without any budget related stress. Although the process has taken quite some time, we are extremely satisfied with the endresult!
Lyrics - why did you decide to sing in English... who wrote the words, what topics have you choosen?
Our singer writes the lyrics. We suppose the English language has more refined vocabulary to describe the themes we have covered up to this point. That is not to say we would never write in our own language; we might yet produce a Dutch song somewhere along the way, if the theme allows it.
Who is the author of the logo, cover, Website – how much importance do you place on these things?
We felt it was important that every aspect of our music breathed the same atmosphere. While we can and do come up  with most of the things ourselves, we have had help with some graphical work. Rob Köhler has drawn our logo, Bettina Hogeweg created the front cover and Tessa Wiegerinck made the bandphotos you see inside the booklet and in our promo material. The final layout was done by our bassplayer.
Which bands have inspired you?
We draw inspiration from bands like Mayhem, Behemoth, Deathspell Omega and early Sentenced. We also take influences from non-metal artists, classical music and Tuvan folk music.
Have you sent your recordings to the labels… which ones? What was their response?
We've not yet approached labels, but plan to do so in the near future.
How many shows have you done, and which ones do you consider the best?
We've played a couple of gigs in our own country and have always gotten good response from the audience. We put equal energy in each performance and do not consider any specific one of to be the best.
Do you have ambitions to play in other countries?
Yes.
Plans for the future…
Our short term plans are to play as many shows as we can and release our full-length. Hopefully we'll also be able to do some shows outside The Netherlands this year. Besides these short term plans what will always be important is writing new songs in which we can incorporate our increasing prowess and experience and further explore the band's theme and our different musical interests.
...as a matter a fact we are working on some new stuff right now, so we'll end this interview with a thank you for doing this interview and to everyone who has supported us and hope to greet many of you in the near future at a live show or virtually through our recordings.
http://the-shiva-hypothesis.bandcamp.com/
https://www.facebook.com/theshivahypothesis/
https://soundcloud.com/theshivahypothesis
https://www.youtube.com/channel/UCTpCTMOWY4rM0s0GNzP9tgQ