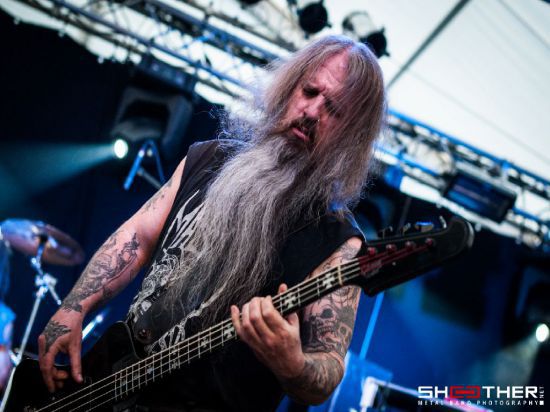 Hi Paul, congratulations to your new album. I think, it is really good. Tell me, where do you find new ideas after so many years?
The ideas come naturally as they always have my friend. We live in a chaotic world with all kinds of violence and insanity lurking around every corner, so this food for thought gives me inspiration to write killer songs. The world is full of ideas that appeal to me for subjects to write bout on Master albums.
Do you use the internet for communication with other members of your band? Do you send ideas by email or do you solve everything in the testroom?
Aleš and I rarely communicate online. We get together in Bzenec and work on ideas at the rehearsal studio, this is always the best way to work out arrangements with Aleš and Zdenek.
The name of the new cd is "The New Elite." Do you want to give any message with your music and texts? You deal mostly with the social problems of today´s world in the texts on your new cd. Do you really think, that the world is so bad?
Wake up an smell the coffee the world is angry place with the many problems that mankind faces every year. Do you watch the news my friend or are you trapped in the little Czech shell like most people. There is a big world out there and suffering continues among the masses. The power struggle continues as the USA and other countries try to control the world. The youth of today just look aside and take this control. Soon there will be no freedom and the world will be under the control of the one and only New Elite. So you'd better prepare yourself for the new revolution and I'm not talking about the Velvet Revolution either. The messages are clearly written among the texts on the new album.
The new cd has a very good cover. It has done by Mark Bridgeman. In my opinion he express the plot of the cd. How did he do it, did he listen to the cd or did he know texts only?
Mark is just a professional artist and brought the ideas for the new CD on his own. He is also the new webmaster and you can see his exceptional work at www.master-speckmetal.net!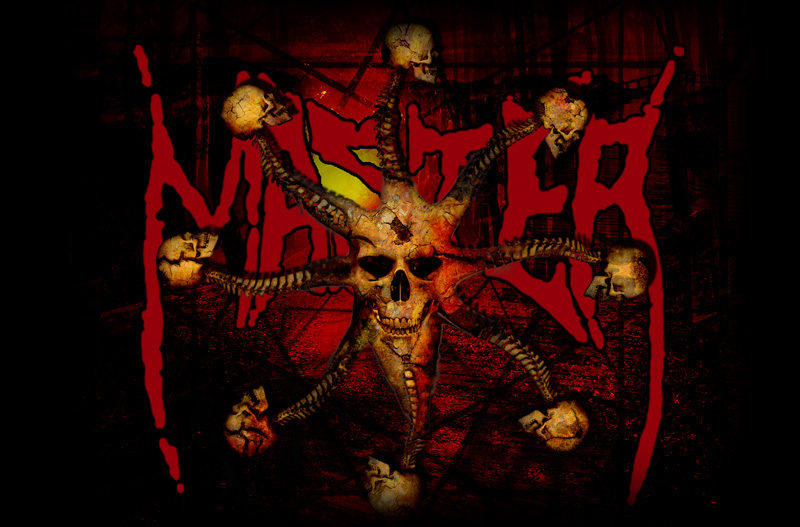 I looked, that Nuclear Blast sell the new t-shirts to the album The New Elite. Who designed these t-shirt?
https://www.facebook.com/All.Things.Rotten.Maggotmaster?ref=ts
You made record in the Shaark Studio. How long did it take to compose and record "The New Elite?" The album  has a great old school sound, how do you achieve it? Did you your songs prepare in advance or did you make it in testroom?
The songs for Master are always prepared before we enter the studio, this saves time and money. Bands need to prepare before entering the studio. The songs were composed in a few weeks and the recording was done as always in 5 days with an additonal 5 days for mixing and mastering. Shaark Studios has become a second home for me since the first Martyr recording in 1999.
Do you make concerts in the whole world. Can you compare the fans from the USA, Europe and Czech Republic?
All of these places you speak of have killer places to play so you really cannot compare them. Europe in general has the most fans at Master concerts and we enjoy the Czech Republic as well as there are many hardcore fans at the shows in this country.
I have always appreciated the Czech scene with Brutal Assault, Obscene Extreme and even Masters of Rock sometimes has killer bands. It's great that this country supports Metal for sure!
I have looked at your websites and The New Elite is based on vinyl. Who did make the cover? Do you want to publish any special editions?
Doomentas Records in Czech released the second version and it's an absolute killer. The cover done by  Raul Gonzales Serrano.
How many cds have you recorded in today´s band´s composition? I have to say it goes very well with you. Do the boys play in another bands or is there everything subordinated to Master only? 
This is the 11th Master album. Drummer Mr. Pradlovsky plays in many other bands.
I saw you recently in club Exit-us in Prague. You reminded me Lemmy from Motorhead. Where do you find such energy in your age? Is it from beer?
The energy comes from inside. Belief in oneself goes a long way my friend and of course I enjoy Czech beer but this has nothing to do with the writing or recording process.
Where do you take ideas for new songs? I have read in your interview, that you take the guitar and play riffs on the yard in Uherské Hradiště. Is it true?
Yes I write the songs in my backyard and bring them to the table and we go from there. Aleš also bring songs these days as well, of course Pradlovsky add input and ideas as well, We work as a family unit.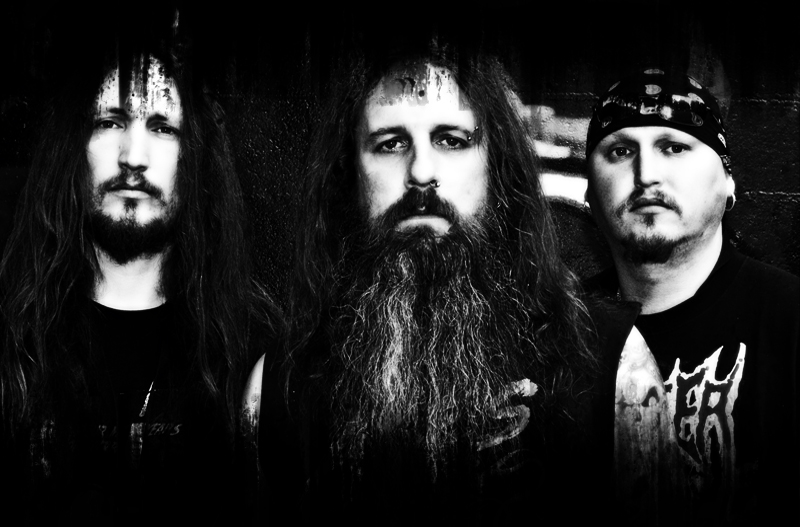 There are some songs where your uninterchangeable voice comes from depths of your stomach. Do you take care about your voice, do you make any voice exercises? Or do you treat with beer and cigarettes?
I sing naturally!
When I completed your discografy on cds, I found, that there is no possibility to get some of your cd´s. Don´t you think about reeditions?
Yes we are re-issuing old material continually across the globe my friend.
You have moved on stage for a long time and you have met a lot of musicians, have you any good friends among these people? Are there any musicians with whom do you go for beer? With which one band was the tour the best?
Sure I meet different guys for beer from time to time, Fasciana from Malevolent, Lazaro from Vital Remains, and many others as we travel across the world. The Obituary and Master tour in 2004 was a killer one.
Have you registered the rapid drop in cd sale for downloading? Is there any possibility to stop it? A lot of bands don´t publish cds any more, they play concerts and sell t-shirts only. Does the sale of cds capitalize on the costs, that you put into it?
A lot of bands don´t publish cds any more, they play concerts and sell t-shorts only. Does the sale of cds capitalize on the costs, that you put into it?I sell everything my friend still and successfully so this is no problem for me.
https://www.facebook.com/notes/paul-speckmann/master-abomination-deathstrike-and-funeral-bitch-merchandise-paypal-speckmannpau/116006378471624
Don´t you think about writing of your life story? Something as Lemmy. I think, it would be very interesting to write down about formation of death metal.
I have already written a book called Speckmann, Surviving the underground. It will be released some day I suppose.
Is it actually possible to earn money with death metal? Do you have any other job? Or did you inherit much money?
No, I play only music.
You have lived for many years in the Czech republic. Do you like still our country?
I have been here for 12 years and it's the best country in the world for me without a doubt. I will die here and be buried here one day. I found more freedom in Europe in general since I moved here.
Do you watch the Czech metal scene? What´s your favourite czech band?
I like Root, Fleshless, Pandemia and many others. Gret musicians come from Czech for sure.
What kind of music do you listen in Master? Do you have any musical pattern, favourite bands or persons?
I listen to Motorhead, Rainbow, Black Sabbath, Judas Priest, Angel and the list goes on. I bought over 100 CDs in the last year from Wow CD.
Do you prepare tour to your new album? Will you play in our country, too?
all concerts on:
http://master-speckmetal.net/live.html
Do you have time for another hobbies music off?
Sure, bicycle riding, picking mushrooms, fishing etc.
Thank you for the interview and wish you much visited concerts and lots of great fans!
Sure go out and buy the New Elite instead of downloading it for free.

Translation by Susan