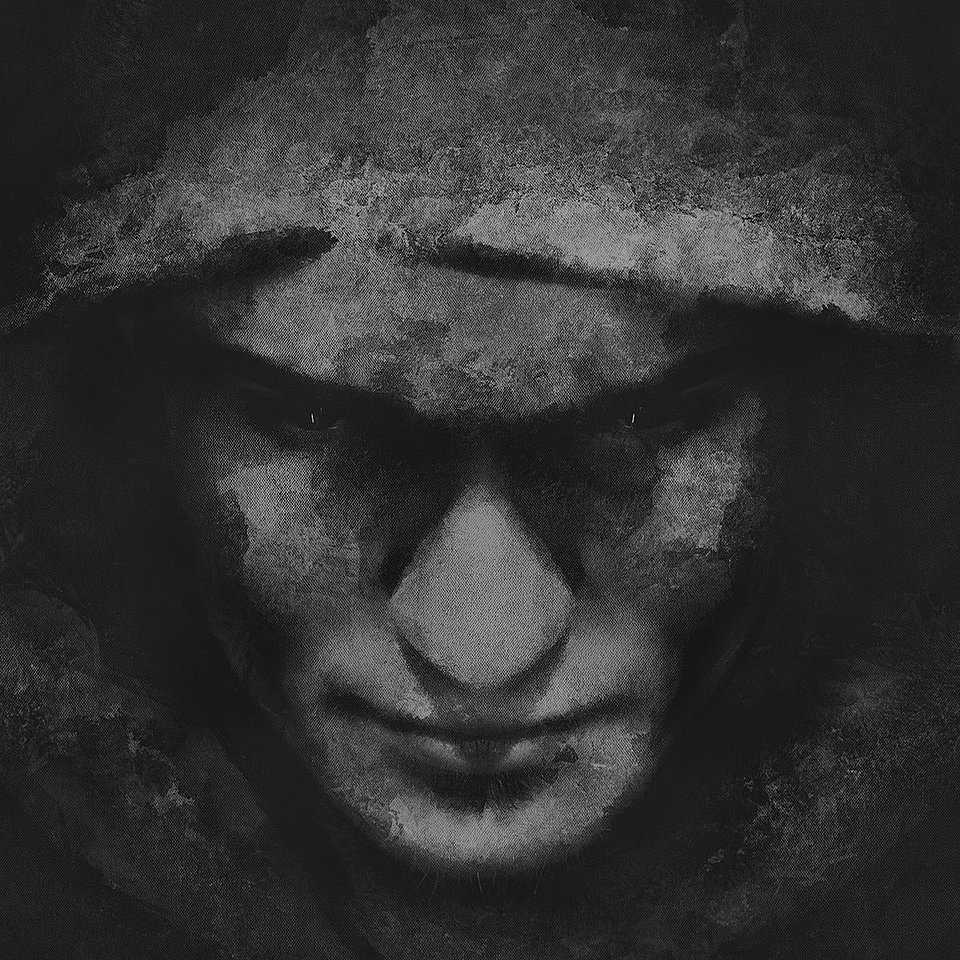 When was your group set up, why this particular name, what does it mean and what was the initial reason for its creation?
I started writing material for ТИШИНА in 2020, right before Covid was about to happen. The band name means 'Silence' (which is the same word for many Slavic languages), and I chose it because it's most suitable for the kind of music I wanted to write. This project was initially born out of interest to explore the slower, deeper & more emotional side of music.
Introduce the individual members - their age, whether they have played somewhere, and how long they have played their instrument?
We are only two people in ТИШИНА - myself, and Honza Kapák, who absolutely needs to introduction whatsoever in Czech Republic, hehe. We have both been doing this for too long, if you ask me. :)
Under what conditions have you made a recording, are you satisfied with it, how many have you produced, has it been with sales, what is the cost?
Like most albums these days, I recorded all my parts in various home studios here in Canada (where I currently reside), and then sent all my files to Honza (Hellsound Studio in Čestice, CZ) where he recorded the drums, mixed & mastered the entire album. We are both very pleased with the final outcome!
This is actually our very first album which is coming out on May 30th, 2022. So it's still too early to talk about sales, but we should see how that goes soon enough as pre-orders start on April 15th, 2022.
Lyrics - why did you decide to sing in Serbian... who wrote the words, what topics have you chosen?
All the lyrics were taken from a book of poetry called 'Nad Vodama Aheronta', written by the Serbian author Predrag Rava, who is also a good friend of mine for over 15 years now. The themes mainly touch the melancholic side of human emotions - loss, grief and pain.
Who is the author of the logo, cover, website – how much importance do you place on these things?
The logo & artwork was done by my wife Aleksandra Panic, you can see more of her art here: https://www.instagram.com/aleksandra__panic. The visual aspect, of course, is also very important. Everything matters when it comes to the presentation.
Which bands have inspired you?
For this project, the main influences were SATURNUS, OCTOBER TIDE, MOURNING BELOVETH & DOOM:VS. I am also a huge fan of KATATONIA, PARADISE LOST, etc… so it's a combination of all of the above, and more.
Have you sent your recordings to the labels… which ones? Chat was their response?
Yes! It was, to my surprise, quite positive. I think we had a total of 5 offers, so in the end we decided to do a collaboration between three amazing labels: Hypnotic Dirge Records (Canada), Satanath Records (Georgia/Russia) & The End Of Time Records (Ireland).
How many shows have you done, and which ones do you consider the best? Do you have ambitions to play in other countries?
None, as this is solely a studio project. It's not really our intention to play any live shows with this band. At least, not for the time being.
Plans for the future...
The priority right now is to release our first album and to introduce this project to the world...after that, we will see. Of course, a second album at some point is bound to happen, but we are in no rush. It is after all, Doom Metal.