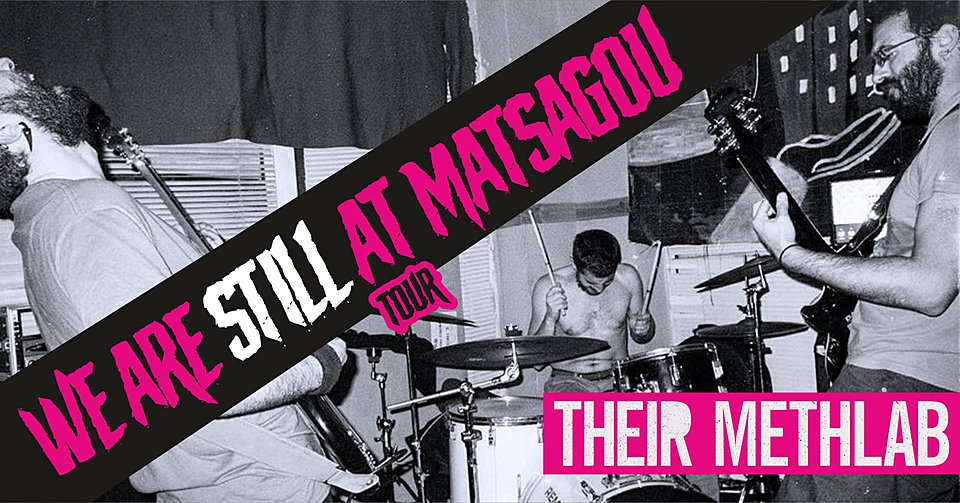 What's new in the Methlab?
Still alive and kickin! Regarding new music, this past summer, we performed and recorded a live jam session in the span of 3 days. The result is 4 hours of improvisational music that flows from the unique connection we share as a band. Soon the best parts will be released, stay tuned for the release and give it a listen when it drops. We were always fans of the beauty that comes from giving ourselves in the moment, and enjoying making music without constrictions, and we are really happy that we were able to make a record like this.
You've played in CZ in 2019 during your tour for the Last Second album. What changed during the three years?
It was one of the best shows of our small tour, thanks to everyone that came to the show! And special thanks to Olaf and his band (Olaf Olafsonn and the Big Bad Trip) for their continuous support. These years for us were not bad, we managed to not get COVID up until this point so that is good! We recorded and released our 2 track EP "TSUNAMI" in October of 2020, so the band kept busy.
How did the covid affect Their Methlab?
As mentioned above, we kept busy, jamming in our studio and creating new music. We were lucky enough because our health was not affected. But the absence of live shows, both to be performed by us, but as important, to be experienced, had a really negative effect on our psyche. Hopefully all this shit is in the past and we can get back to enjoying one of the greatest things in this life, live music.
What are the highlights of the last tour and your expectations for this one?
We are sorry to say this but the whole tour was just a huge highlight and that is because it was our first. It was a dream we had and to see it come true was truly great for us. If we had to choose a highlight, it would be every time we signed a record for a fan of the band (truly rockstar moments :) )
Are you planning a new LP or the Tsunami is just it right now?
We will be releasing our jam session that we mentioned above, but we are not sure about the details as of yet. If there will be an LP out of it, or just a digital release, it remains to be seen. But there will be videos along with the music as we also video-recorded the jam.
How did Greek scene changed during the last three years? Are you incorporating more and thriving from the success of bands like VIC or 1000mods?
Before covid, the scene was thriving. Many great bands all over the country and Europe were giving their best in recordings and live situations. After covid, well you know. We hope for the best to come again, sooner than expected ! Of course the opening in Europe from bands like 1000mods, Planet of Zeus, Nightstalker, VIC, etc, has helped our little methlab for sure !
How hard is it to book a tour during – hopefully – post corona times?
To be honest it was easier to manage comparing the process with the first one. We were lucky enough to meet really great and helpful people that, with no heavy heart, helped us again.
And the last one – how is your dinosaur doing?
He is very high thank you for asking. Currently resting his bones in a small box, waiting to be unboxed in our new studio. We also have a pet crow now.
Questions: Olaf